Every lady across the land will know of St Valentines Day - the magical 14th February - where - if we are lucky, we will be showered in flowers, chocolates and love.
St Valentines day is a celebration of love dating back to the Roman era. In the UK we really started to celebrate this special day around the 17th century where people exchanged tokens of affection, gifts and handwritten notes. The printed card arrived around 1900 with full on commercialisation of this special day exploding in the 1980's.
We feel Valentines day should not be all about expensive gifts - to Cocktail Cosmetics it's hearts, love and lots of kissing!
Some of our favourite picks for Valentines lips are Obsessive Compulsive lips tars - who can resist their vegan lip treats and bold shades? For stunning red lips look no further than Radiate, Stalker, Pyscho or NSFW.
Have you tried Lime Crimes Velvetines for perfect matte red lips perfect for kissing? We think Red Velvet is just stunning and a firm favourite with Karla Powell - international Make Up artist. Also a hit with our vegan ladies!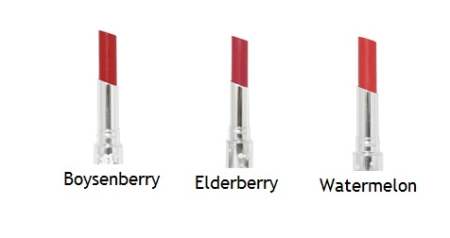 100% Pure lip glazes in Bosenbury, Elderberry or Watermelon made with fruit pigments in a moisturising base of avocado and cocoa butters this 100% natural formula will give your lips a sheer wash of fruit pigmented color while nourishing your lips with vitamins and antioxidants.
Why not try one or newer cruelty free lipsticks from Fevour Cosmetics? Fire Cracker and Vixen have definitely caught our eye!
Don't forget to keep lips perfect for puckering up with our favourite EOS lip balms - make sure you are ready for St Valentines day!