We're always happy to bring you new products- so here are a few you have to look forward to over the next few weeks.
Have you tried our Eye of Horus mascara and liquid eye liner yet? Pixiwoos have and
they loved it when they used them in the Rachel Weisz - Oz the Great and Powerful make up tutorial.
Eye of Horus are now expanding their Egyptian inspired range with the new Isis Sun Goddess eye shadow palette.Shades in the palette are Enigma Myst (Pink), Chalice Bronze (Bronze) and Sacred Husk (Brown)
This will be available end of April/beginning of May at £29.95
Also new from Eye of Horus is the Serpentine smokey eye liner pencil. Introductory offer will also include a free pencil sharpener. What a gorgeous olive shade - we love it!!
We're also excited to be bringing you YouTube mega star Koren Zander - Enkore Makeup's brush soap. This will be available in May.
Each soap includes ingredients to clean and condition both natural and synthetic fibre brushes
Priced at £8.50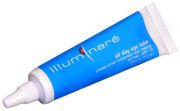 Illuminare mineral foundations have been very popular and due to public demand we will be offering you the all day Illuminare All Day eye shadows. These are creaseproof with an SPF of 15
Available in 7 shades.
£13.95 each
We can't wait to get our hands on the latest offering from Obsessive Cosmetics Compulsive. Full product details can be found here
And finally Real Techniques have created a limited edition duo fibre brush set. These will be priced at £23.95 and should be with us early June.
What do you think you might be tempted to try?
Happy shopping!!